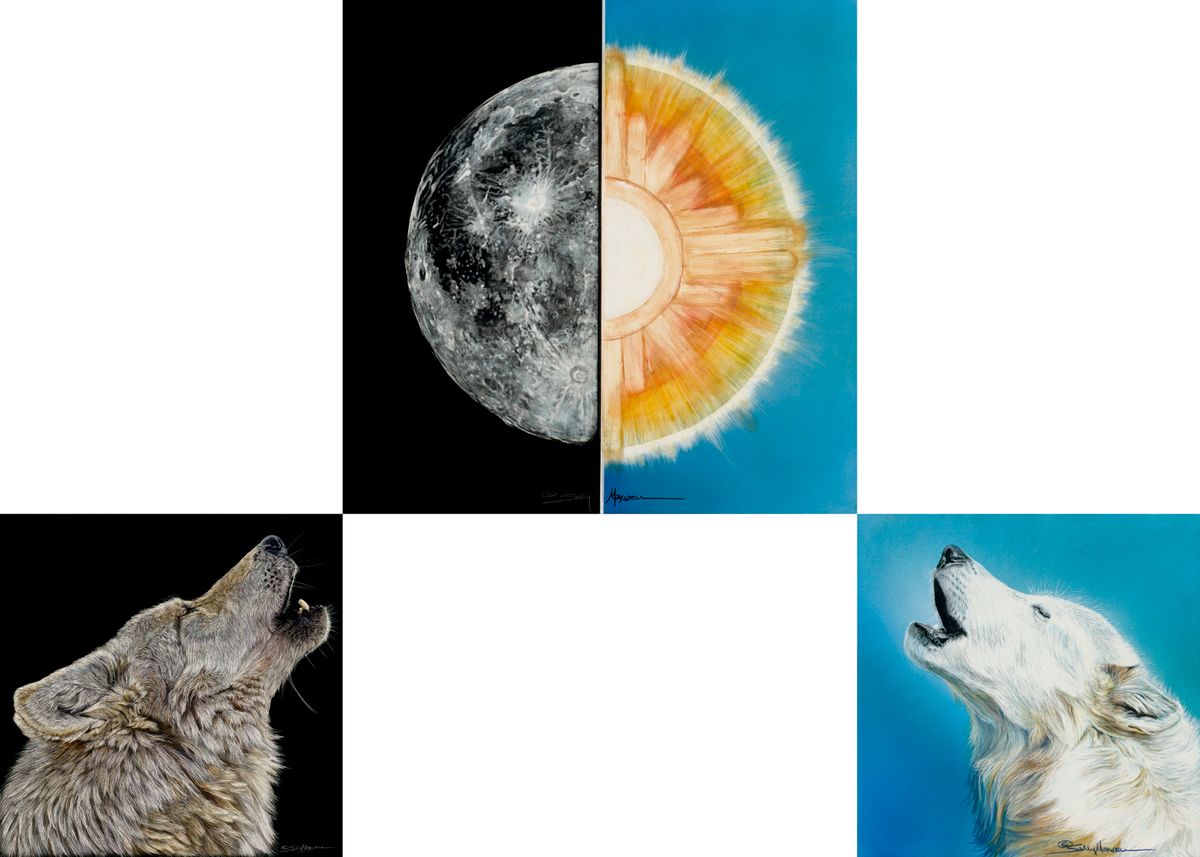 Sun Dog/ Moon Dog
16"x16"/24"x24"/16"x16"
SANTA FE TRAILS GALLERY
I keep wanting to push myself and expand what Scratchbord/Claybord can do, plus I have a wonderful Gallery in Santa Fe that likes bright colors. There are also two hiking mountains there, one named Sun Dog and right beside it another named Moon Dog. What better inspiration. The left side of the triptych is done on scratchbord and the right is on Claybord with Pitt Pens. I was asked if I wanted to change the name to Moon Wolf/ Sun Wolf but it just did not sound right?