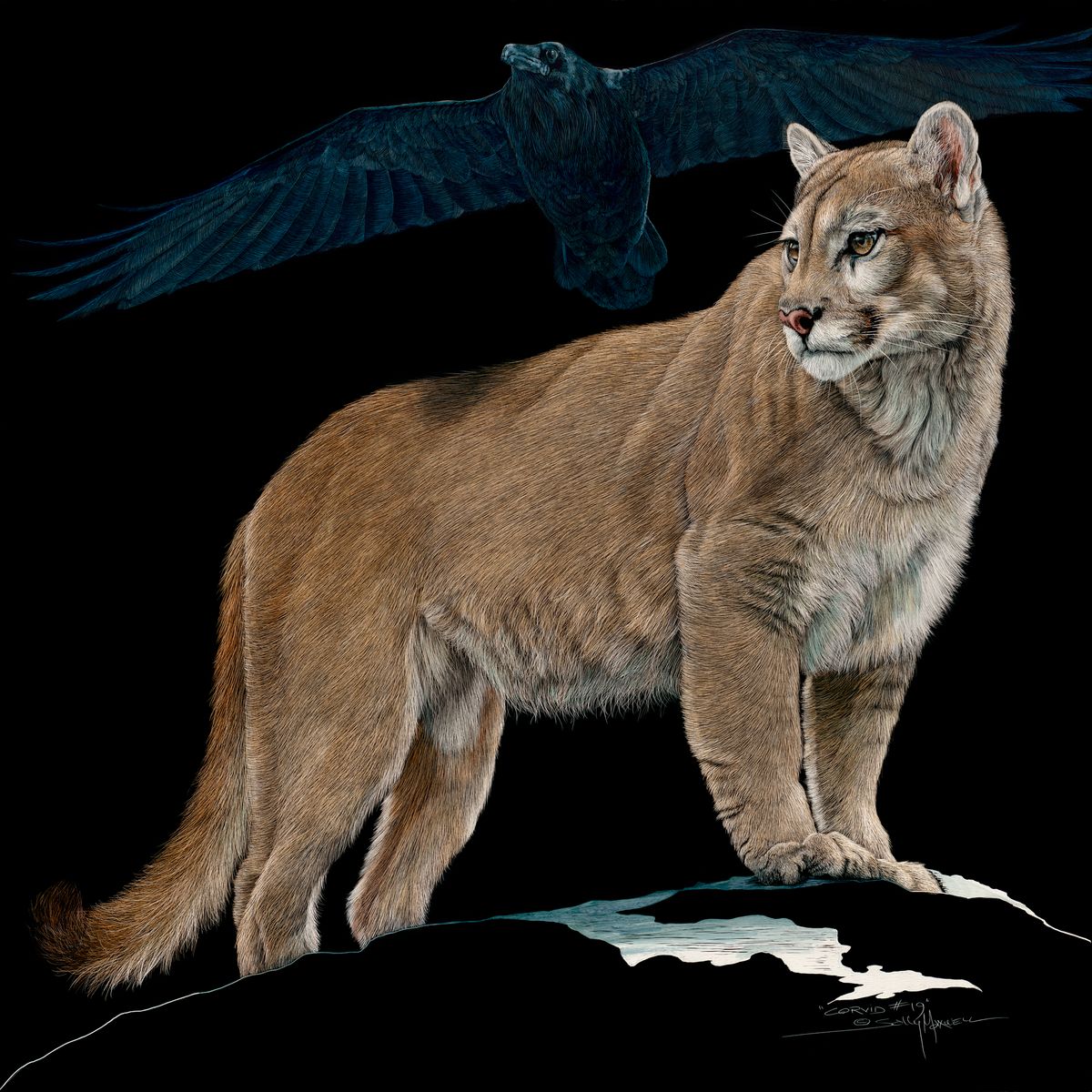 CORVID #19, THE OMEN
24" x 24"
COORS WESTERN ART SHOW
One more big cat. this was the first of my Corona Virus releases. As an introvert, I did not suffer with the "stay at home" order. It was just another day in the studio for me but I did absorb the Television news as well as all of the controversy on the internet. One of my photographer friends captured this Raven (Corvid) and I have always loved it. Thank you Judy Johnson for the reference. I normally do all of my own photography but this one was needed to say what I was feeling during the onset of the pandemic. None of us saw this coming. It just appeared like a black cloud above our heads. Watch for the next piece that is currently on the drawing board. If nothing else, I have gotten some wonderful inspiration from this time period.