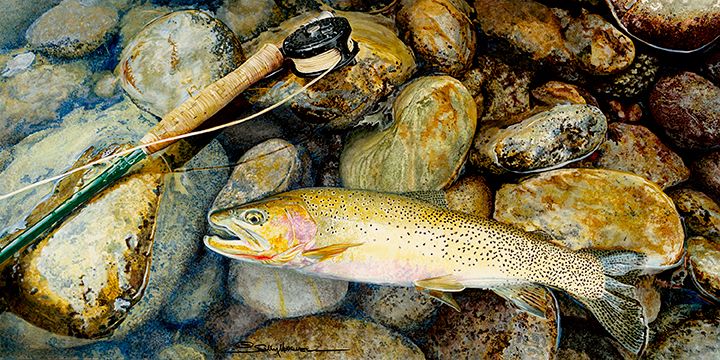 WESTSLOPE CUTTHROAT TROUT
18"x36"
ARIZONA SONORA DESERT MUSEUM EXHIBITION
Once again this is a study in patience using Pitt Pens and dots and lines on White Clayboard to make this drawing come to life. The photo was provided by the fisherman, Steve Pettit. The river he caught this magnificent one in is the same one I fished with him for this guy. Mine were much smaller!